Publié le 4 décembre 2020
SURF DELUXE REMASTERED Vol 1 et 2
Sortie le 4 décembre chez Parlophone / Warner.
SURF Volume 1 et 2 en CD, téléchargement et streaming, 20 titres + 2 bonus et Double vinyle 20 titres (avec un coupon de téléchargement pour le bonus « Come To Me Slowly »)
Inclus le single « Son silence en dit long ».
Commander ici : https://EtienneDaho.lnk.to/SurfAY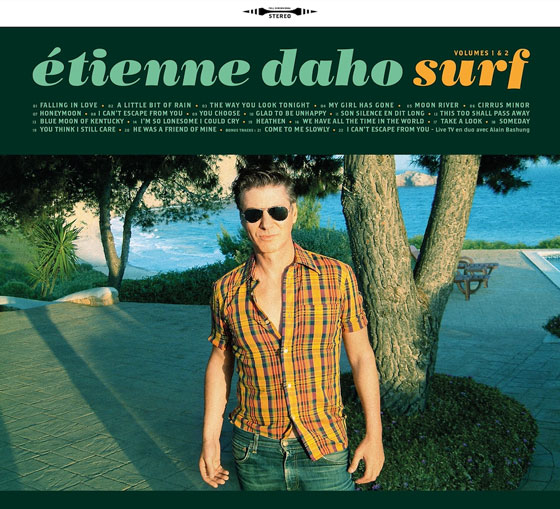 Avec Surf, paru en juin dernier*, Etienne Daho avait encore cultivé un peu plus sa légende, délivrant ainsi son lost album, un de ces albums perdus, forcément cultes, qui émaillent les rivages de l'histoire de la Pop.
Commencé en 2004, abandonné, puis repris en 2006, Surf apparaît comme une ode à un paradis perdu, où terre et mer se conjuguent au crépuscule, quand le temps se relâche vers l'infini… Les reprises qui le constituent (mais peut-on parler de reprises puisqu'Etienne Daho les a faites siennes) sont des pépites qui resplendissent (le Falling In Love de Denis Wilson, mais aussi ces The Way You Look Tonight et Honeymoon, empruntés à Air et Phoenix, sans oublier le monument Moonriver de Mancini).
Surf Deluxe Remastered se présente comme sa version augmentée, proposant d'autre reprises (I'm So Lonesome I Could Cry d'Hank Williams, Blue Moon Of Kentucky popularisé par Elvis Presley, Heathen de David Bowie, entre autres…) et aussi ce titre inédit Son silence en dit long, écrit par Etienne Daho en 2004. Un autre carrousel de chansons issues de son odyssée intime.
Tracklist:
1 – Falling In Love
Reprise de Dennis Wilson, batteur des Beach Boys
2 – A Little Bit Of Rain
Reprise de Fred Neil et Karen Dalton
3 – The Way You Look Tonight
Reprise de Air
4 – My Girl Has Gone
Reprise de Smokey Robinson & The Miracles
5 – Moon River
Reprise de la Chanson du film « Breakfast At Tiffany's » réalisé par Blake Edwards et chantée par Audrey Hepburn.
6 – Cirrus Minor
Reprise de la chanson de Pink Floyd, BO du film « More » réalisé par Barbet Shroeder
7 – Honeymoon
Reprise de Phoenix
8 – I Can't Escape From You
Reprise de Hank Williams
9 – You Choose
Reprise des Pet Shop Boys
10 – Glad To Be Unhappy
Reprise du classique de la comédie musicale On Your Toes, reprise entre autres par Billie Holiday et Franck Sinatra.
11 – Son Silence En Dit Long
Seul titre inédit en français, initialement composé pour « Surf ». Cette chanson, finalement écartée, sera le point de départ de l'album « L'Invitation ».
12 – This Too Shall Pass Away
Reprise du groupe The Honeycombs.
13 – Blue Moon Of Kentucky
Reprise de Bill Monroe, popularisée par Elvis Presley.
14 – I'm So Lonesome I Could Cry
Reprise de Hank Williams.
15 – Heathen
Reprise de David Bowie, initialement parue dans la compilation « We Were So Turned On – A tribute To David Bowie ».
16 – We Have All The Time In The World
Reprise de la chanson du film de James Bond « Au service secret de sa majesté », écrite par John Barry et Hal David, interprétée par Louis Armstrong.
17 – Take A Look
Reprise de Irma Thomas.
18 – Someday
Reprise de Ricky Nelson.
19 – You Think I Still Care (She Thinks I Still Care)
Reprise de George Jones.
20 – He Was A Friend Of Mine
Reprise du traditionnel de Smith Casey, popularisé par Bob Dylan et Dave Van Ronk.
Bonus Tracks :
21 – Come To Me Slowly
Reprise de Margo Guryan
22 – I Can't Escape From You (Live TV en duo avec Alain Bashung)
Reprise de Hank Williams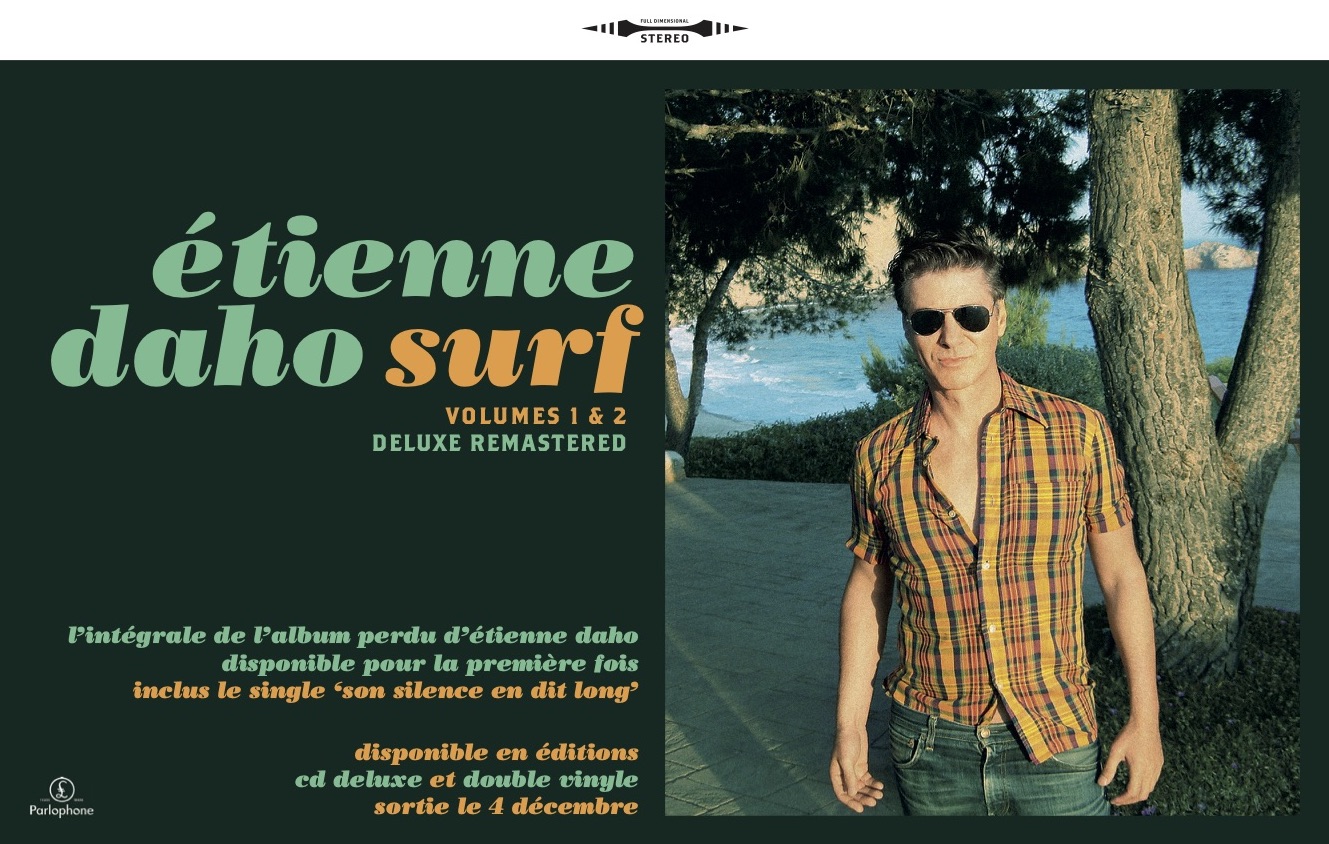 * La première édition de Surf était parue en exclusivité dans le cadre du Disquaire Day, en vinyle et édition limitée le 20 juin 2020 pour le volume 1 et pour la dernière date Disquaire Day le 24 octobre 2020 le volume 2